Inside The Project
DreamBone®
Pet Chew Manufacturer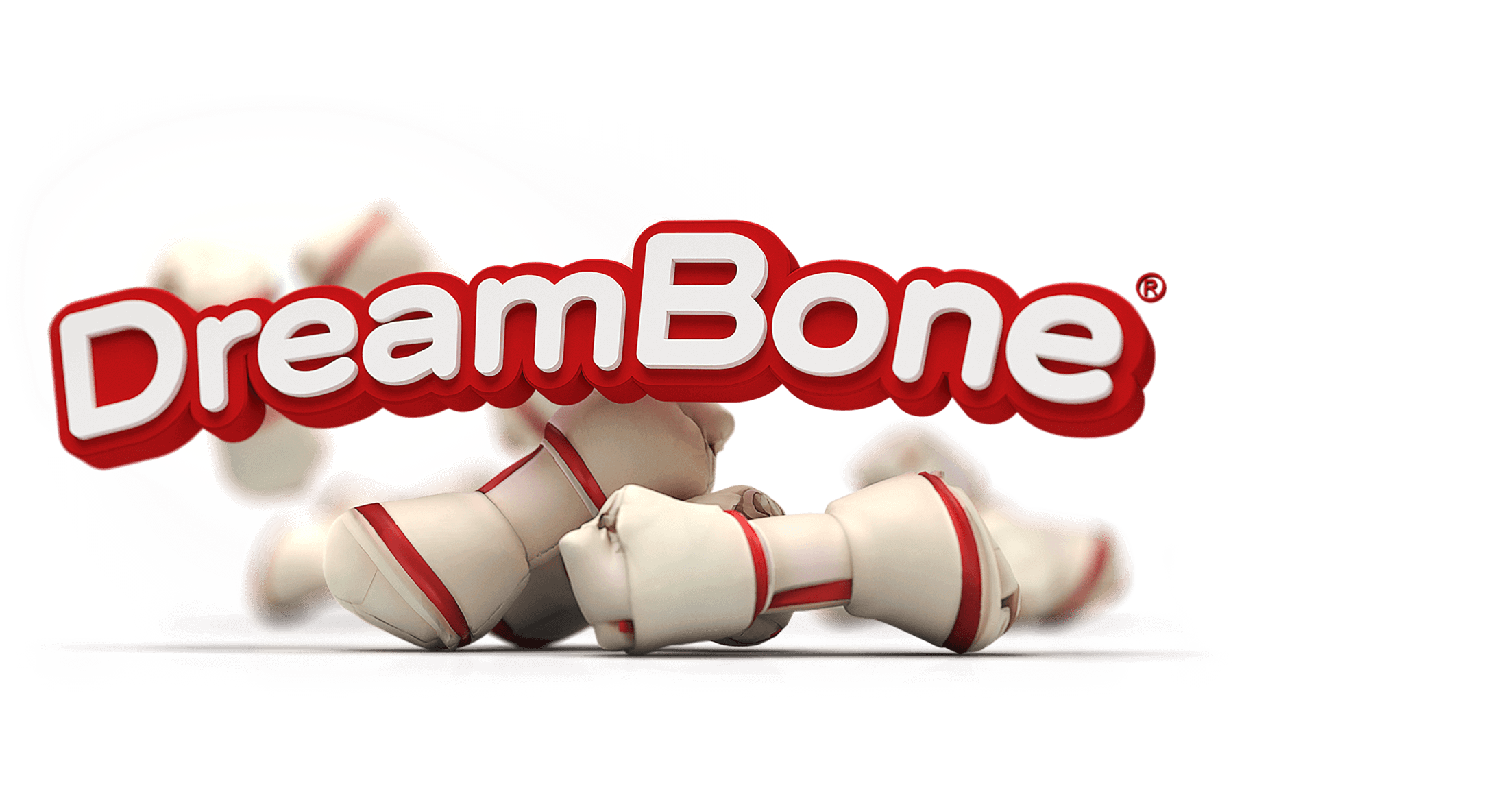 The Challenge
How do you brand a new product that is different and better than the leading competitor, but looks exactly the same?

DreamBone® is the next generation dog chew that has all the benefits of a rawhide chew – without the rawhide. This was a completely new product category that required educating the public on its benefits.
Client wanted to sell through two different types of retailers:
Mass Merchants (Walmart, Target)
Pet Specialty (Petsmart, Veterinarians)
Appealing to these two consumer types called for a different approach for each.
The Solution
Position the brand as a healthy alternative to rawhide.
Create separate brands of the same product to appeal to different customer types.
WHAT WE DID
Market Research
Brand Positioning & Strategy
Logo Design Package - Branding of Family of Products
Marketing Tagline Development
Tradeshow Display Design
Print Marketing Materials
Point of Purchase Displays
Copywriting
Illustration
Product Prototype Design and Production
Product Photography
Website Design & Development
The Result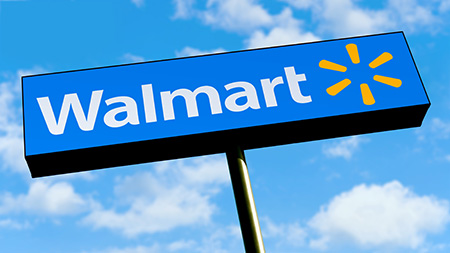 We Got Walmart to Bite
The client presented our prototypes to the buyers at Walmart HQ in Bentonville, Arkansas. They secured a contract right then, the first time – with zero packaging or graphics change recommendations. According to the client, "That never happens."
The DreamBone® brand has become Walmart's best selling dog chew. You can find it at all the Walmart stores and most other retailers that sell pet products. It's an international hit too and we've produced packaging for many countries in many languages.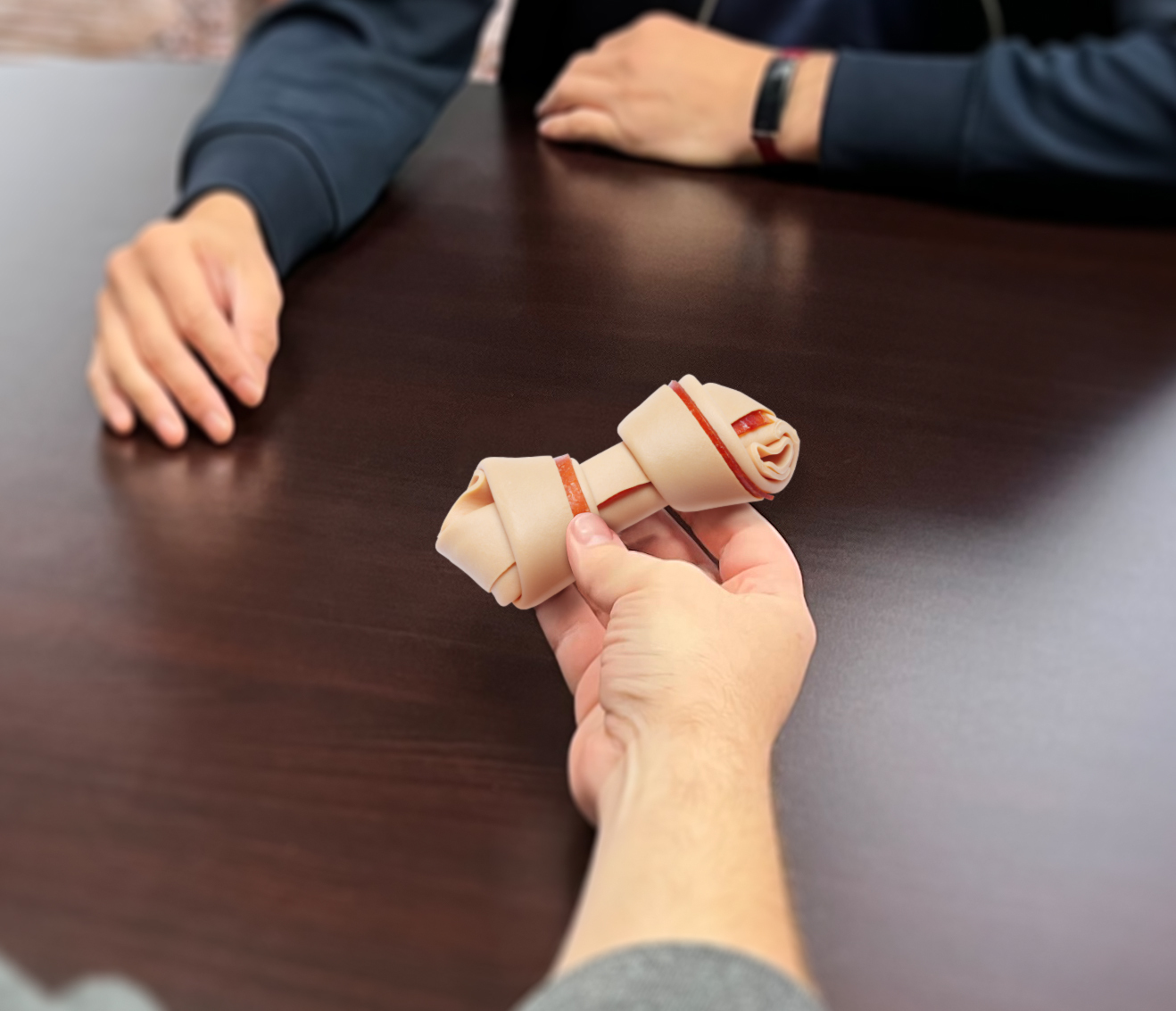 STARTUP BRAND
A Bone and a Name
This product has come a long way from the day the client placed a bone on our conference table and said, "We want to market this.", to becoming Walmart and Petsmart's best selling dog chew brands.
It's a common misconception that new and innovative products are easier to sell. However, that's rarely the case. It actually takes more work and money to bring a new type of product to the marketplace. Consumers need to be educated on the need for the product and the value/benefit they can expect. It not only needs to be convincing enough for the consumer to try it, but also for the retailer to believe it will sell. It's a gamble.
So What is This Product?
DreamBone® looks like just another rawhide chew. But that's where the similarities end since rawhide is not an ingredient in any of their products.
The client developed a patented process of extruding healthy ingredients, such as chicken and vegetables, into a highly digestible, rawhide-shaped, dog chew.
We didn't realize that rawhide is mostly non‑digestible and can be dangerous for dogs.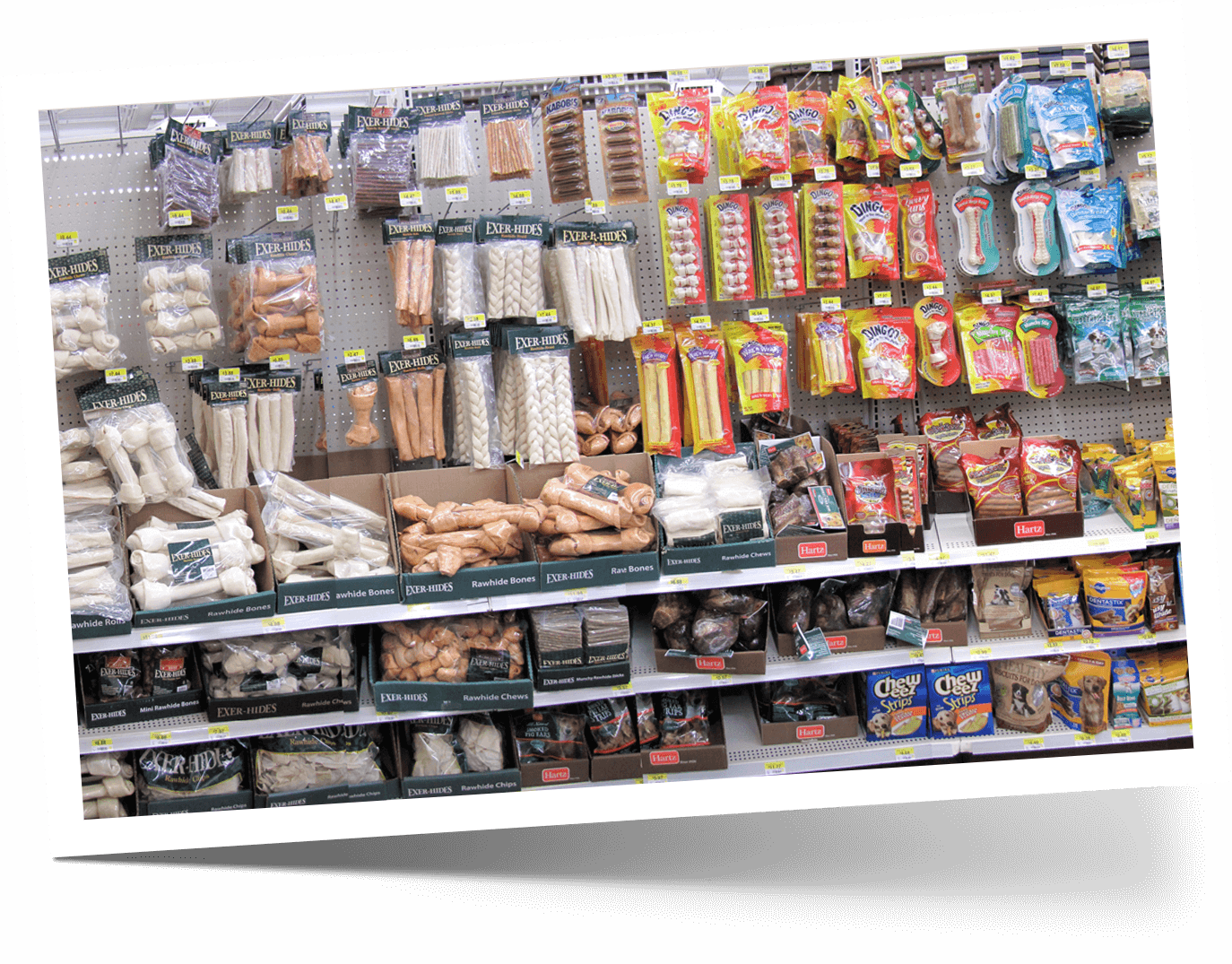 PRIMARY RESEARCH
Creating a Niche in the Market
We went to the stores to observe consumer behavior and demographics. We needed to know what competing products were on the shelves, who was shopping for them, which products they were buying and what the primary influences were in that buying process. We needed to find a way to make this product stand out.
DISCOVERIES
Primary Research Was Essential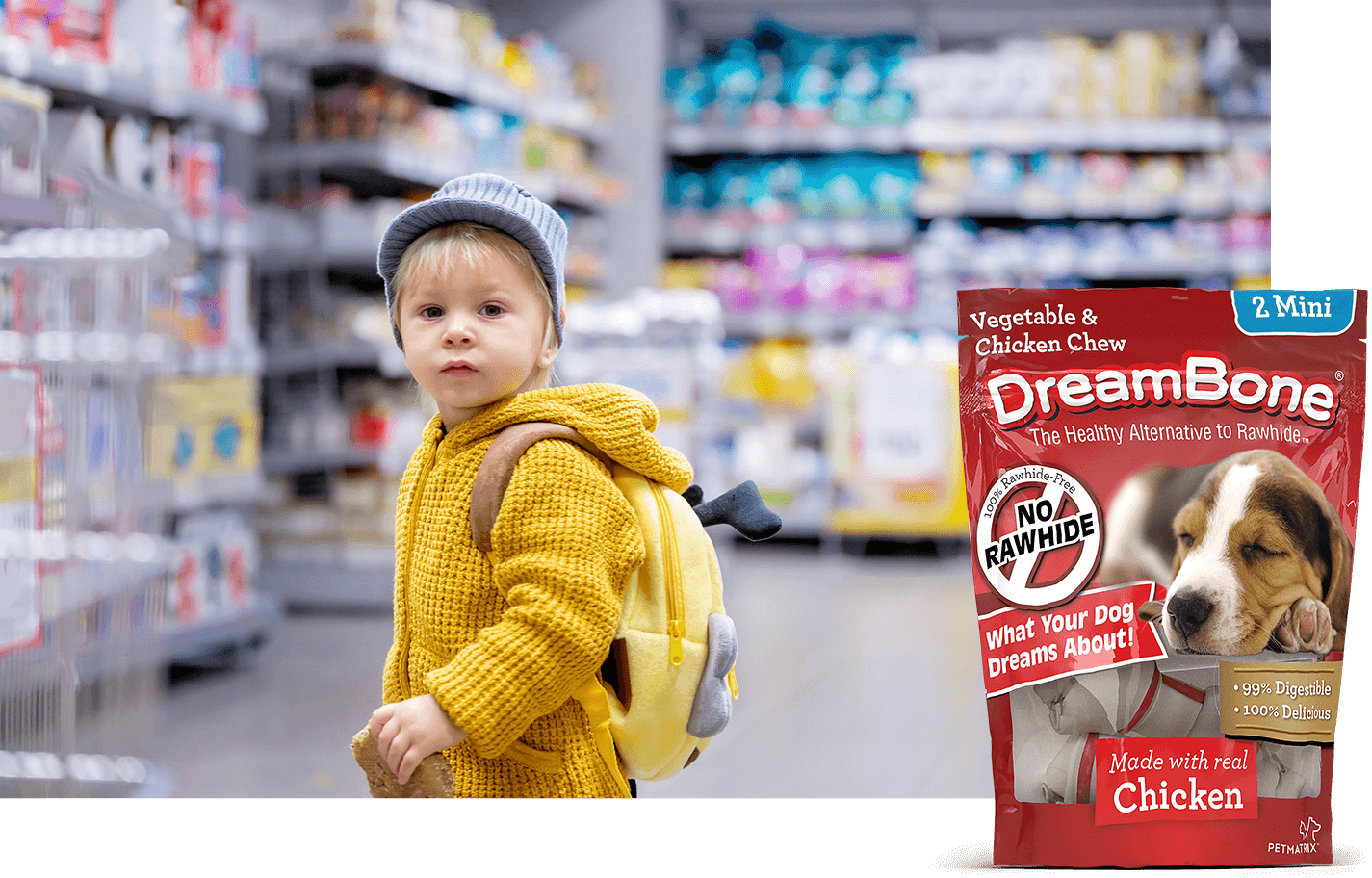 DreamBone® Brand
Like us, we discovered that most other people were also unaware of the dangers associated with rawhide chews.
Walmart shopper buying decisions are often driven by impulse and emotion, many times instigated by children shopping with mom.
There were few, if any, products other than rawhide chews in the edible dog chew category.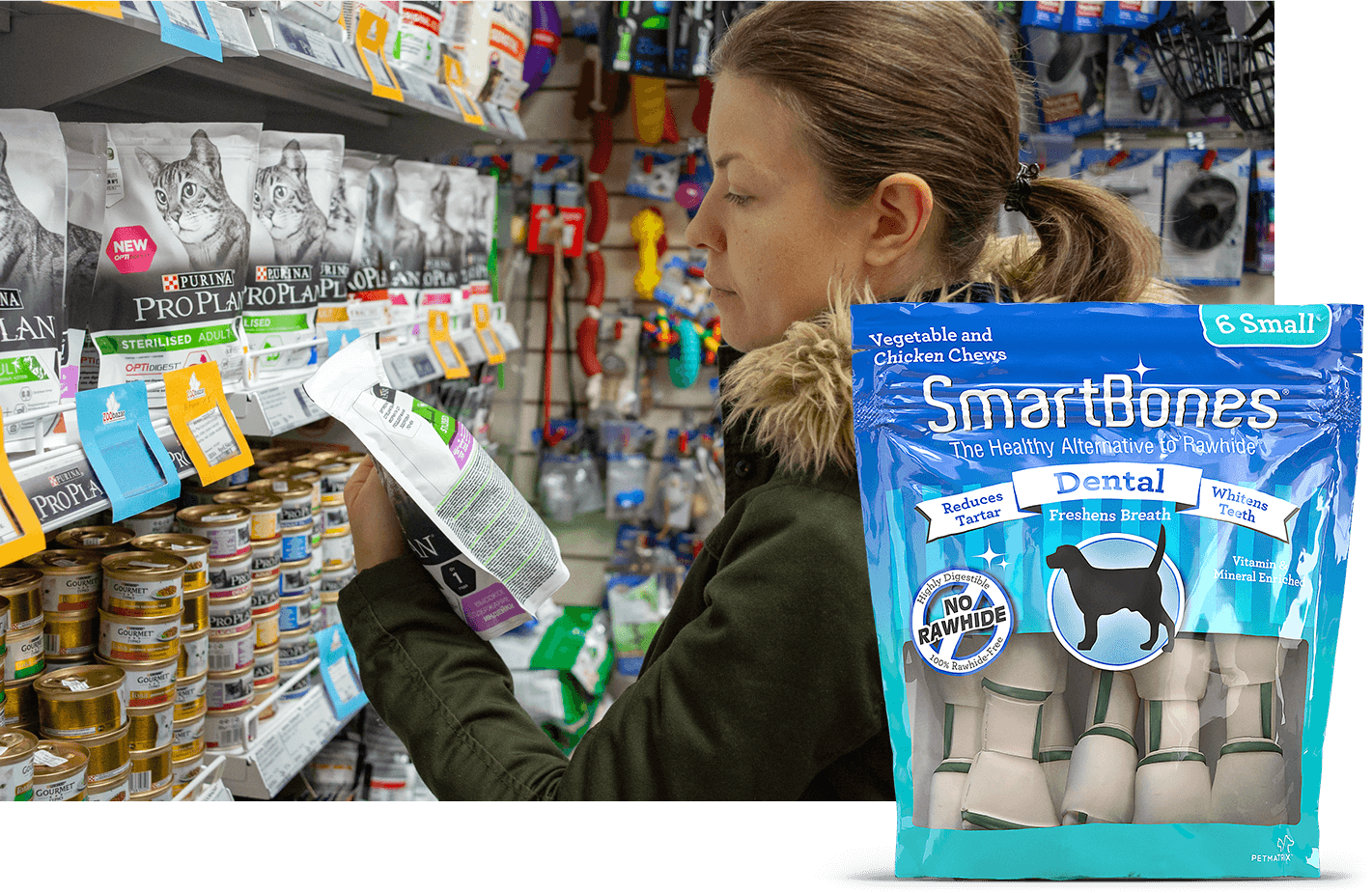 SmartBones® Brand
Unlike the Walmart shopper, people shopping at pet specialty stores such as Petsmart are more health-conscious and discerning when it comes to what they allow their pets to eat. Rather than buying pet products from the same place they buy groceries, this shopper makes an intentional trip here for their pet-specific needs.
The perception is that there are better quality products at these specialty stores and the higher price is justified. They are less influenced by a cute puppy on the packaging and more so by nutritional information.
REPEL & COMPEL
A Rawhide Chew With No Rawhide?
Split-second decision-making is common shopper behavior in mass merchant stores.
With limited time and countless products vying for their attention these shoppers must make choices quickly.
Therefore, our goal was to educate mom that rawhide has inherent dangers and that this product is a better alternative — and it needed to be obvious at a glance.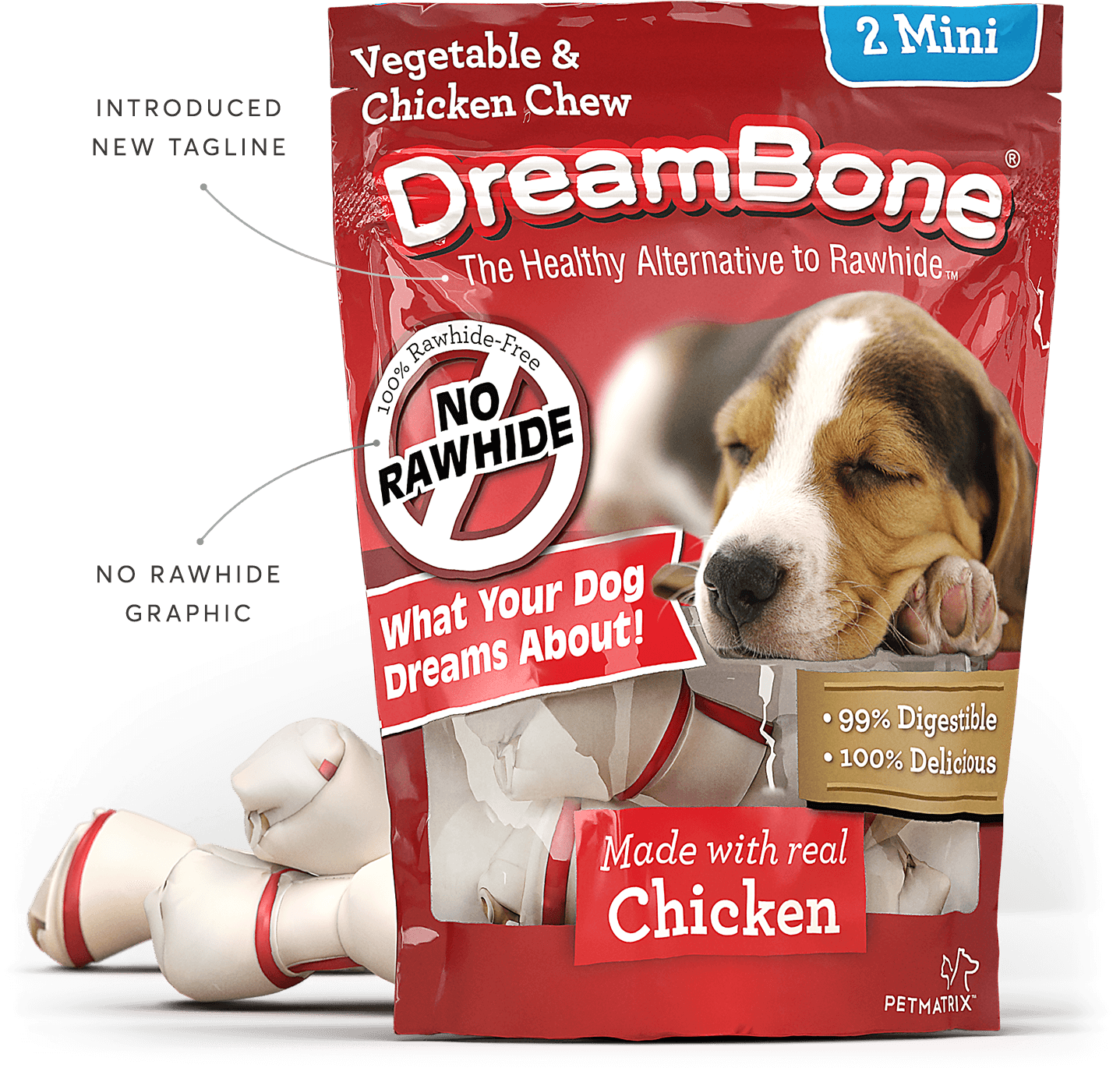 Our Solution:
"No Rawhide" Graphic

The big "No Rawhide" circle with a line through it instantly introduces the idea that all rawhide products on the shelf are unhealthy. All we needed to do was to imply that rawhide was bad to plant that seed in her mind.

Differentiating Tagline

The product is made from real chicken and vegetable ingredients and is vitamin and mineral enriched. This leapfrogs the competition. Not only is rawhide bad, DreamBone® is actually good for pets. So, we created the tagline "The Healthy Alternative to Rawhide" thereby taking ownership in this new category and further influencing mom's buying decision.
SUPER CUTE PUPPIES
Targeting Mom With Kids
As we learned during discovery, Walmart shopper buying decisions are often driven by impulse and emotion, many times instigated by children shopping with mom.
How do you get the attention of mom's little influencers in the dog chew aisle? We had an idea. Puppies!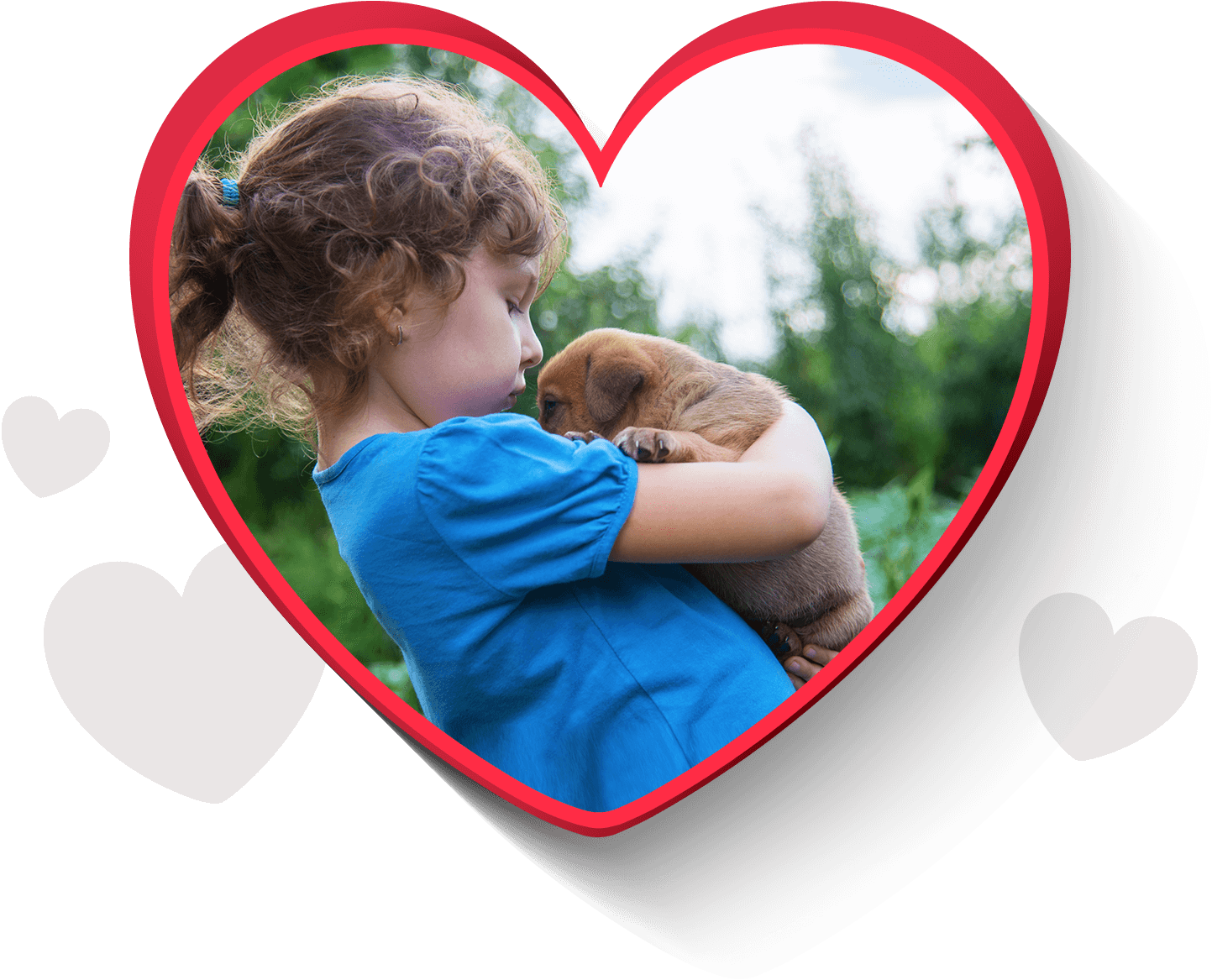 Kids have a natural love affair with puppies.
Surprisingly, we found very few products in the pet chews aisle featuring cute puppies on their packaging. So the decision was easy. We used puppy imagery as large as possible to attract the attention of puppy lovers of all ages. That's what gets kids to excitedly pull the product off the shelf and bring it to Mom's attention (cue the "No Rawhide" graphic).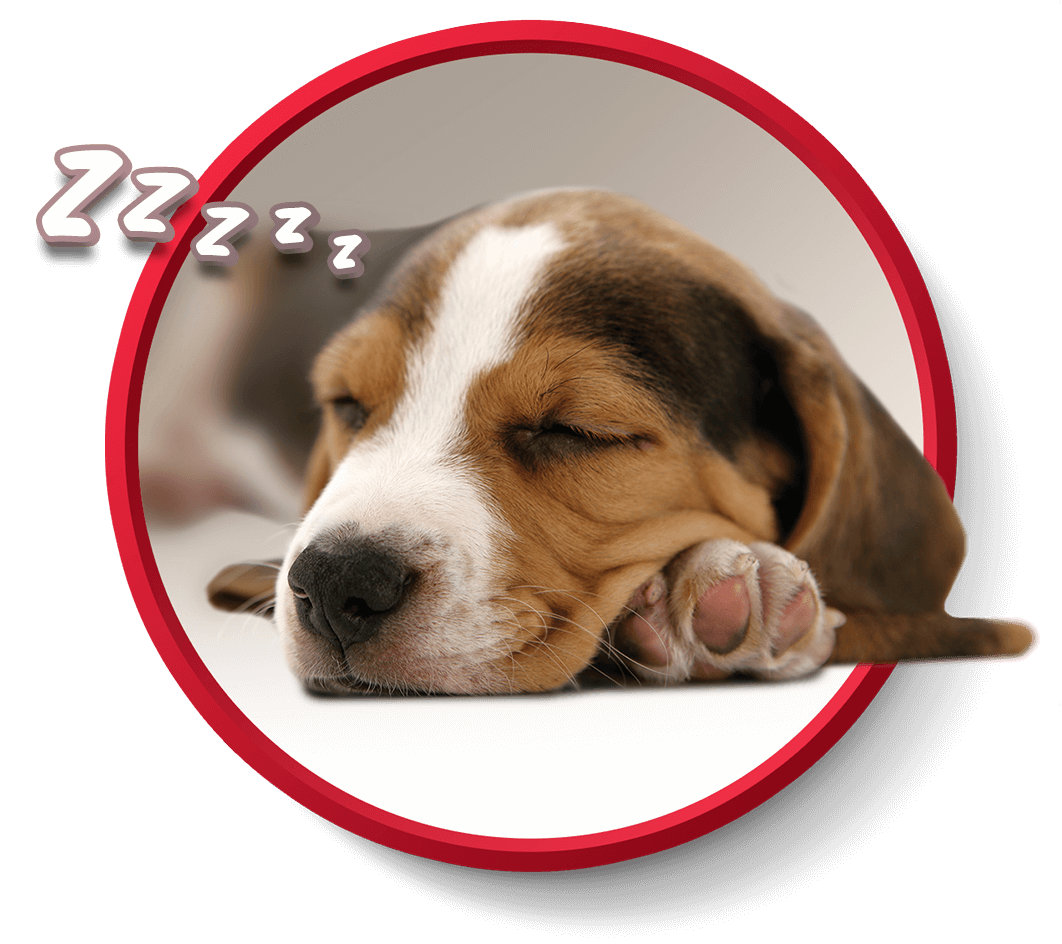 What's cuter than puppies? Sleeping puppies!
This imagery perfectly supports the DreamBone name. We further strengthened the brand with the slogan, "What Your Dog Dreams About." This connected the brand name with the desirability of the product. And what's cuter than sleeping puppies? Puppy dreams, of course!
SALES SUPPORT
Prototypes
The consumer retail market demands new additions to the product line throughout the year. We created numerous line extension prototypes for their sales team to present to purchasing agents. Supplied with a product concept, we would then design product graphics and packaging in house, often hand-building hundreds of prototypes in a day to ship overnight for next-morning sales meetings.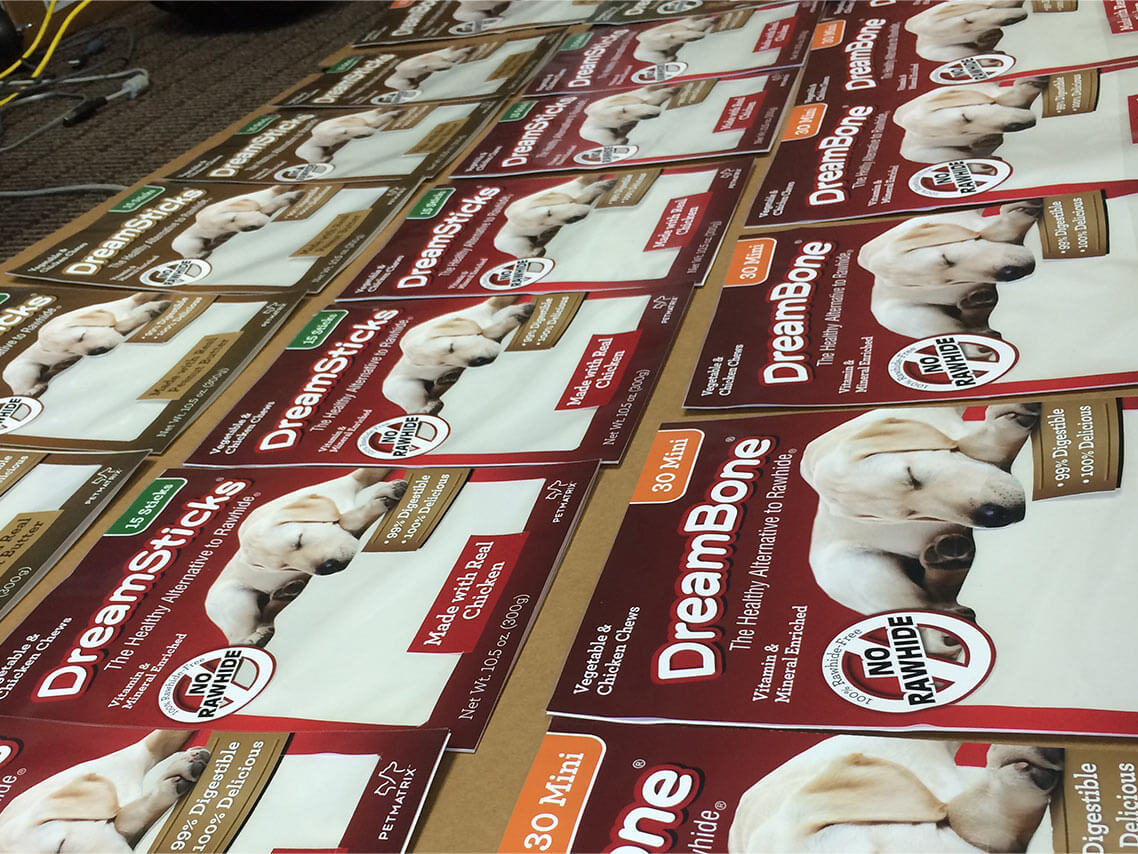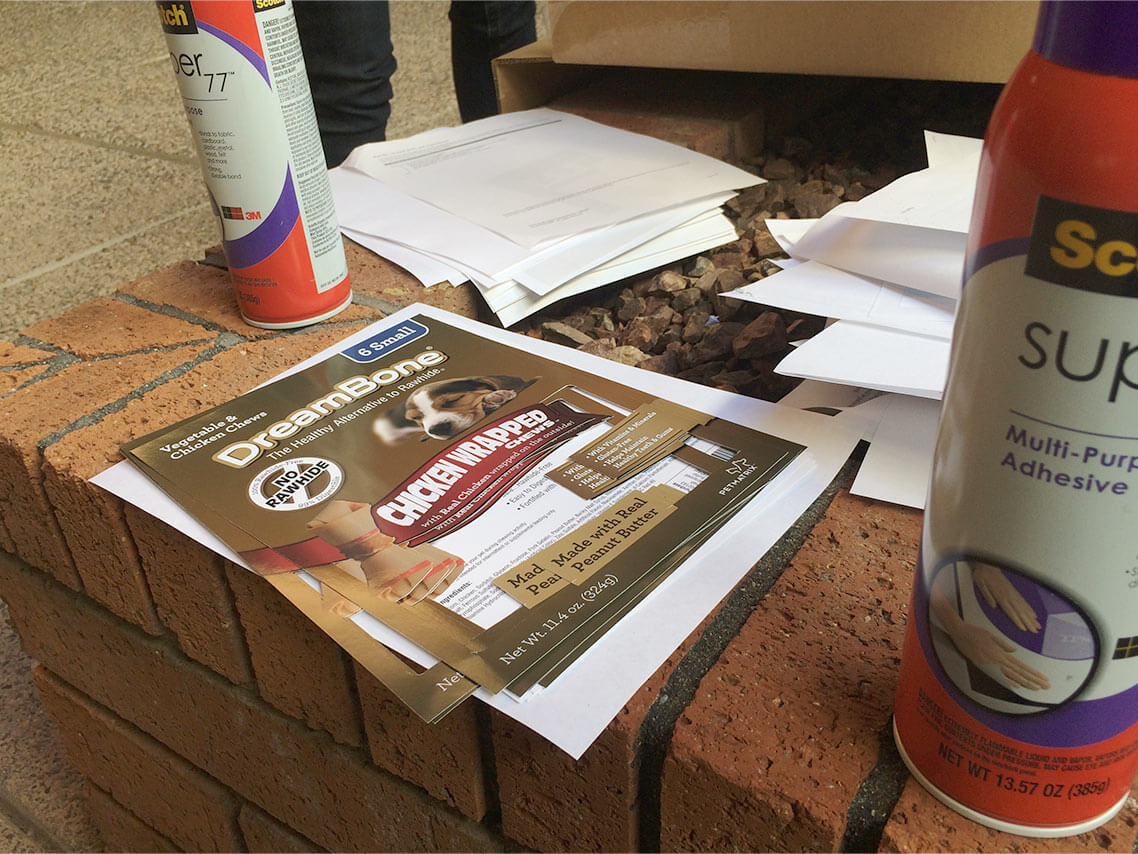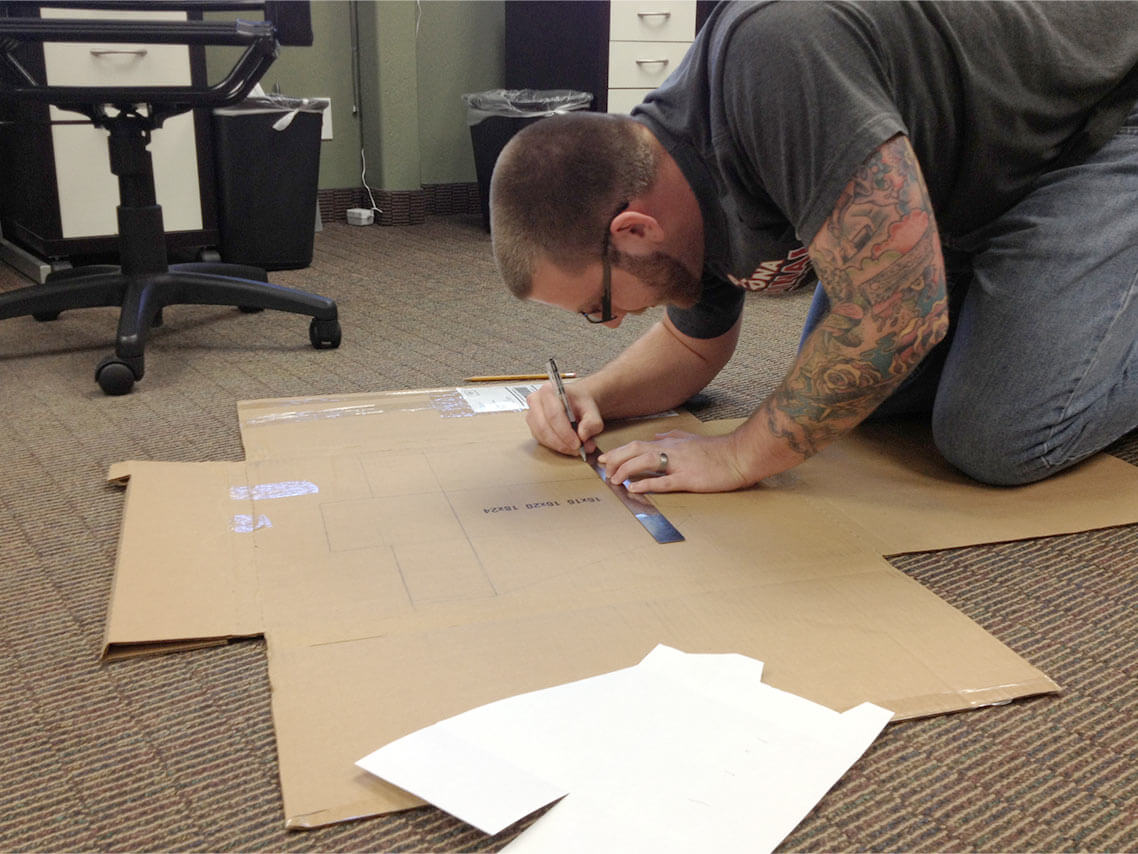 Gradient Mesh Illustrations
Early products weren't as photogenic as they would later be during production.
So we created photorealistic illustrations to show off the appealing features.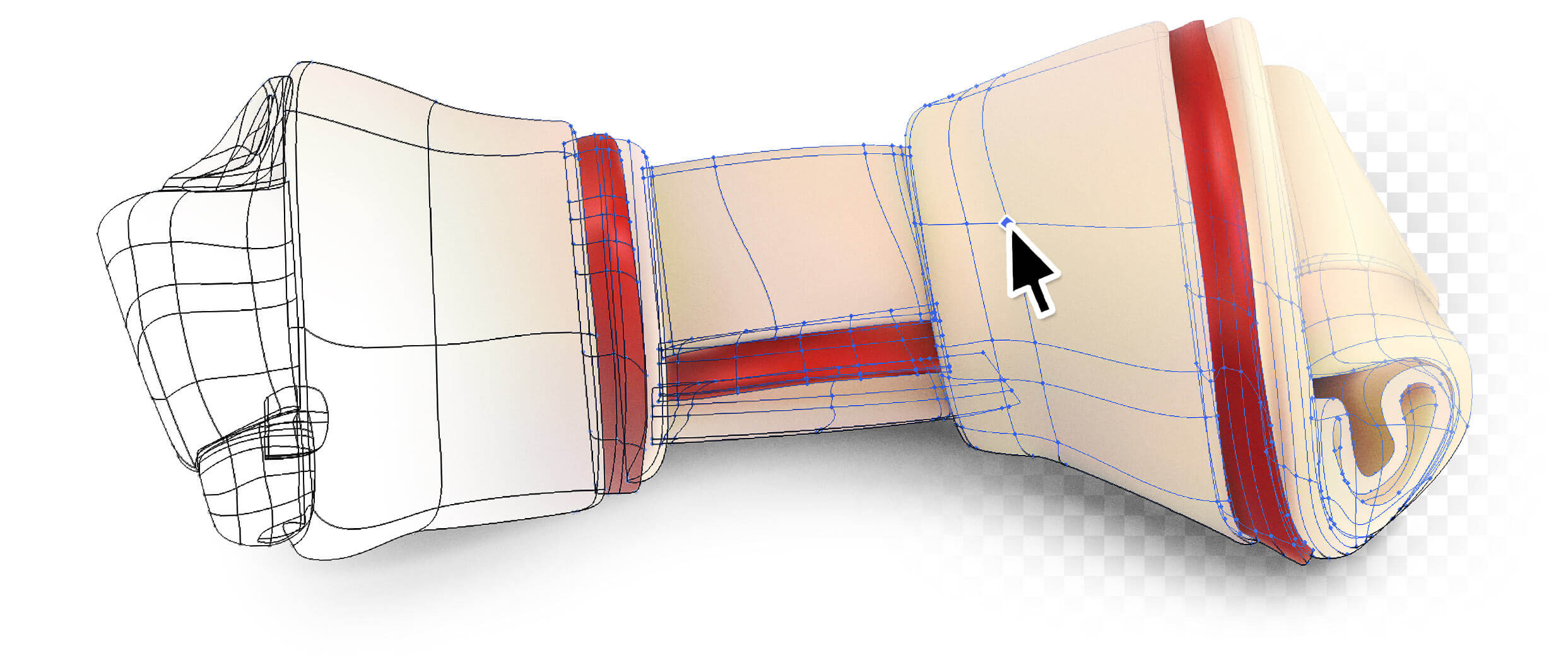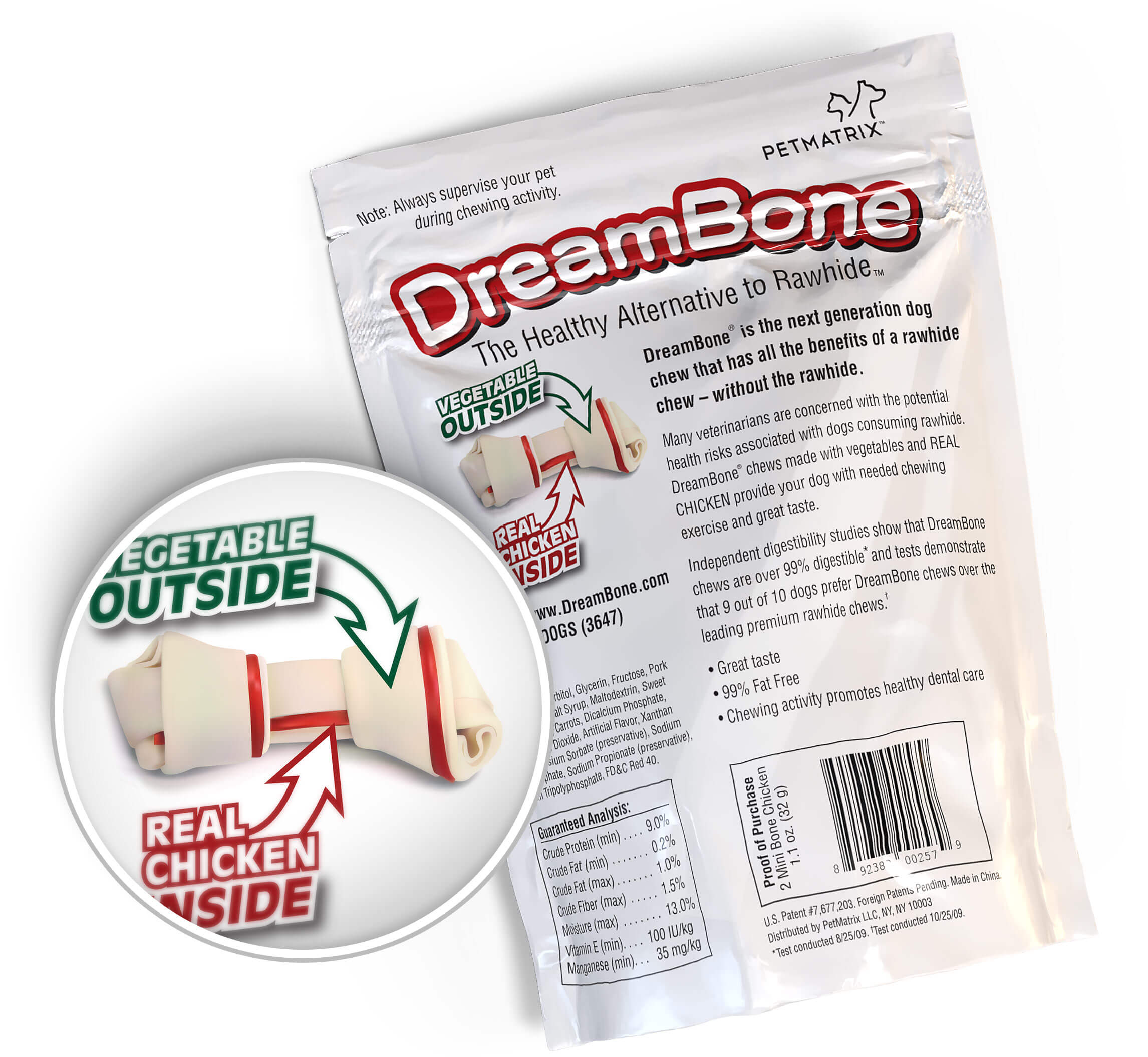 Gradient Mesh Wireframe Construction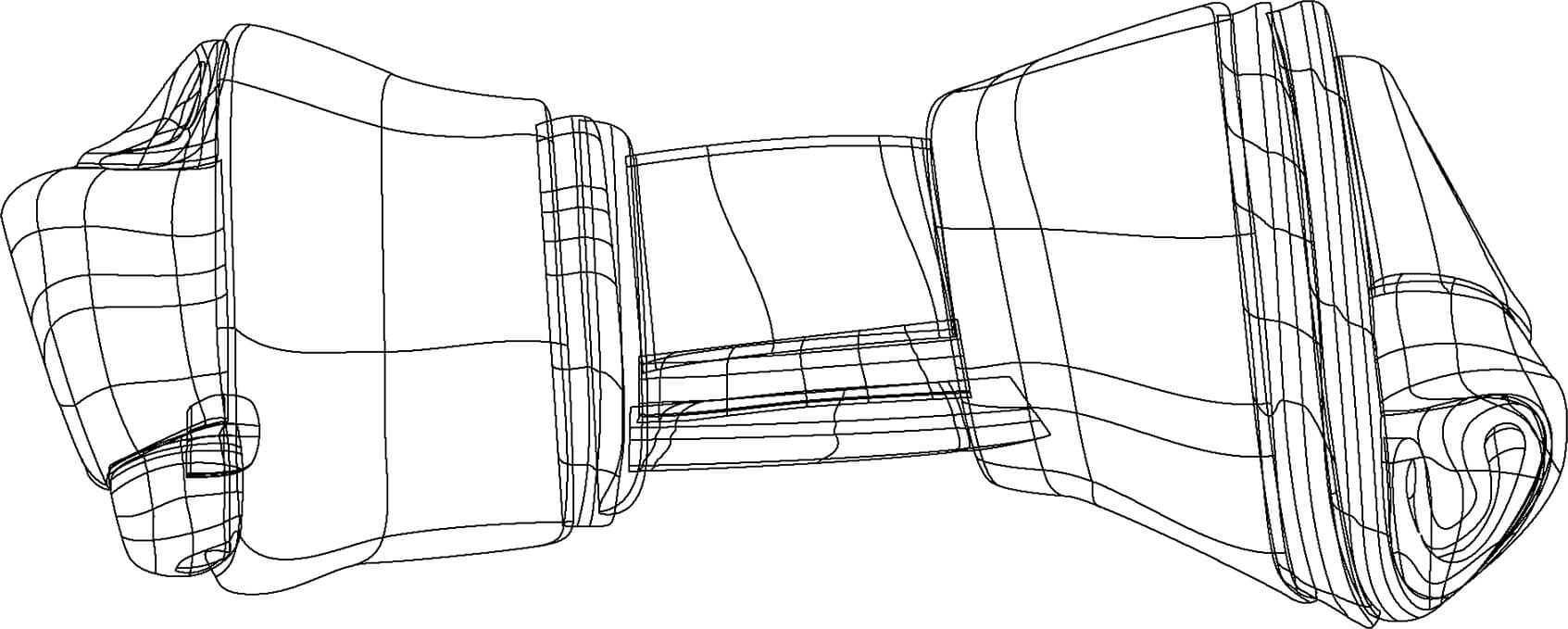 Gradient Mesh Composite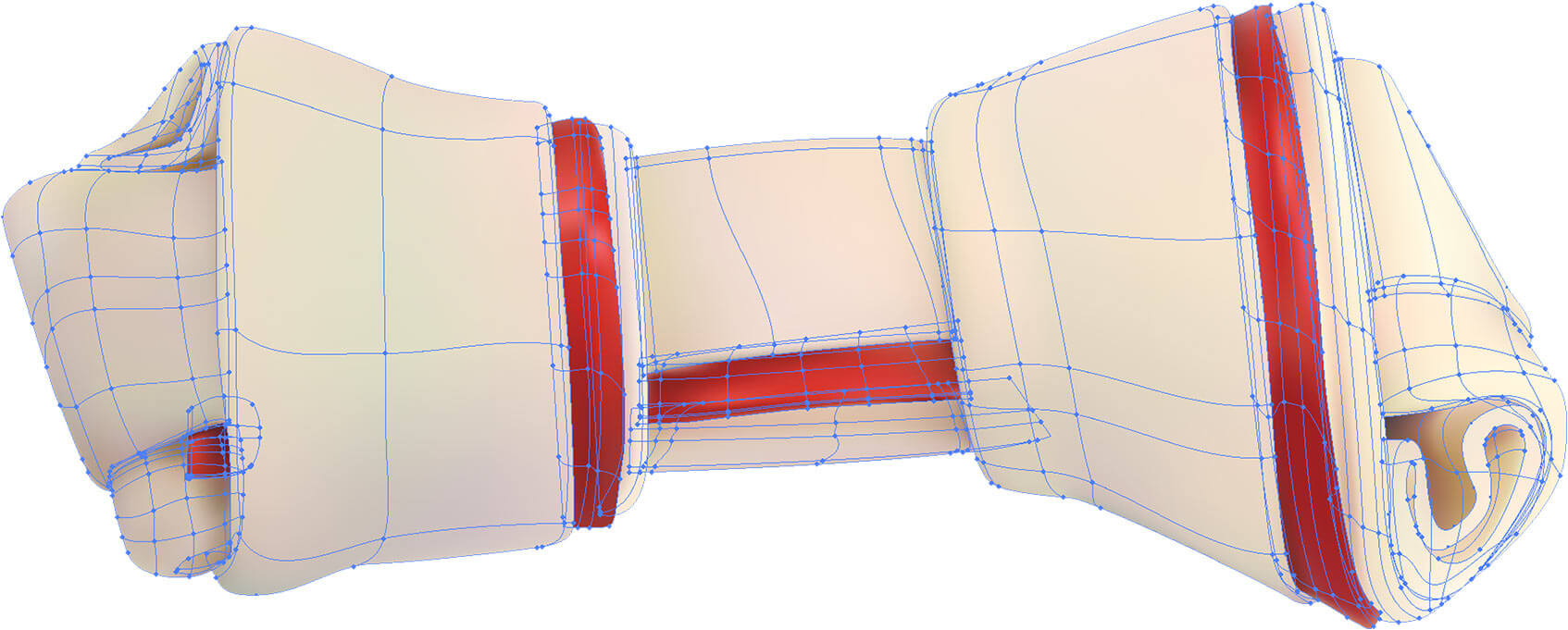 Gradient Mesh Composite with Shadow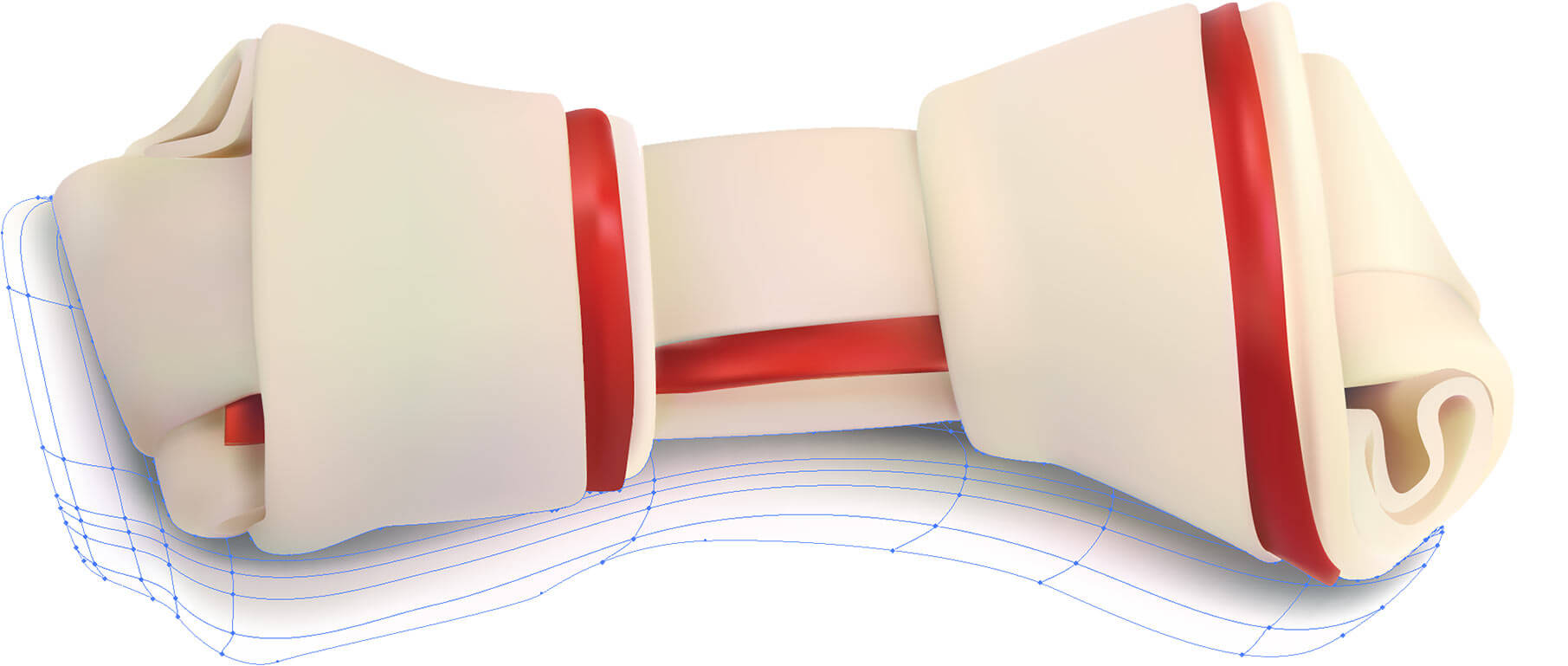 Brochure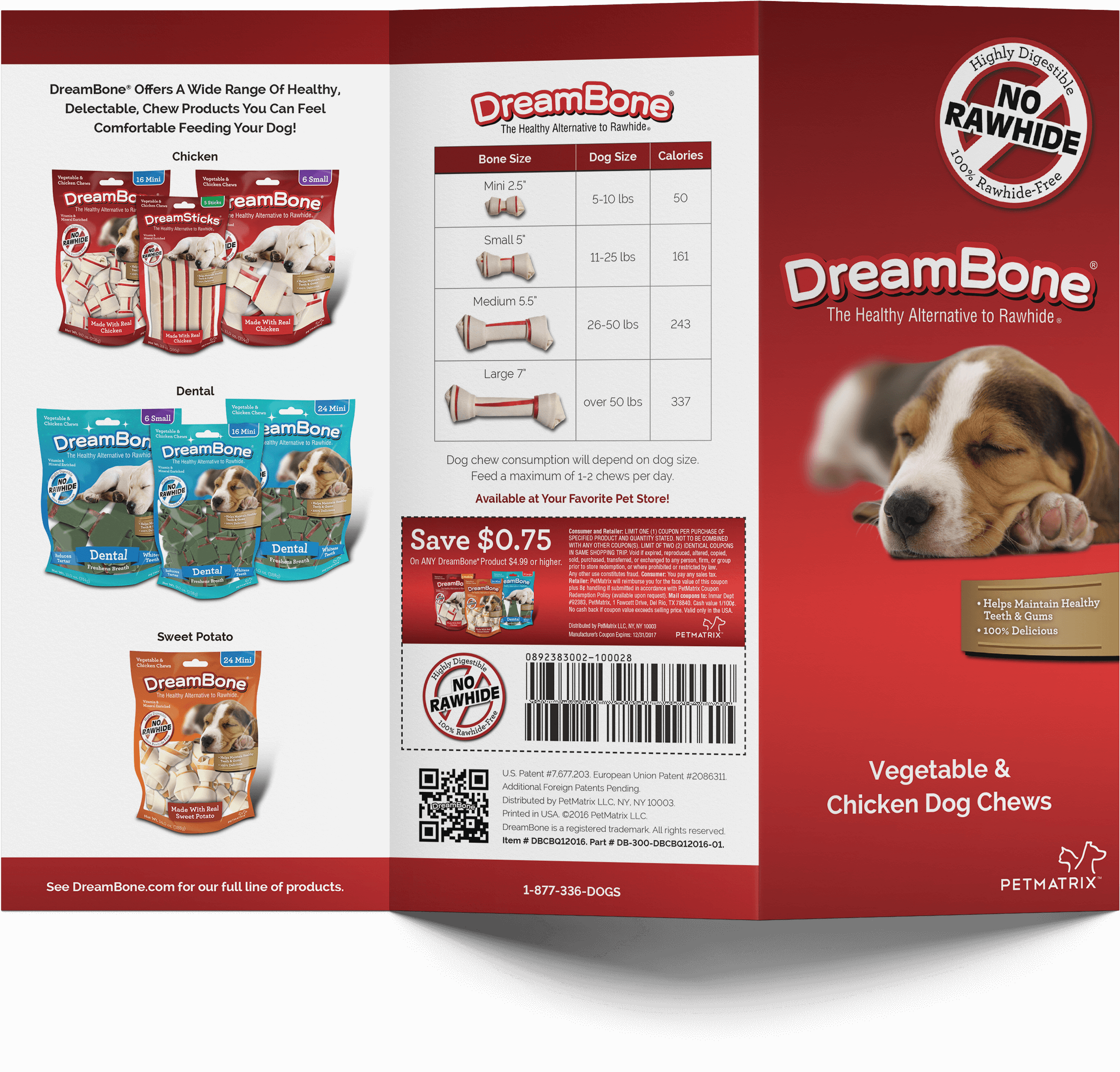 Coupons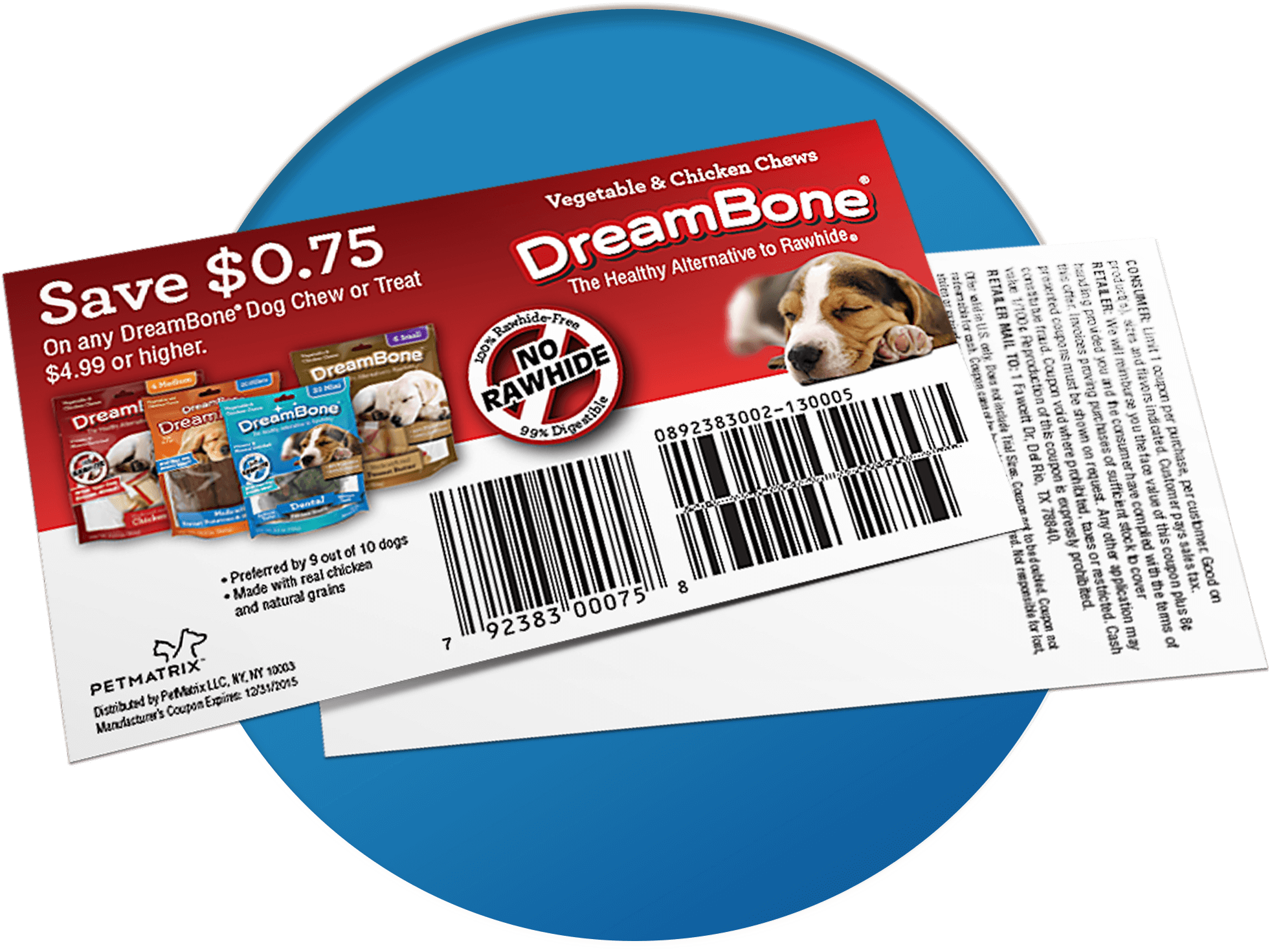 Editor's Note: This is a case study for DreamBone®, however, we felt it was important to, at least, mention the development of the alternative SmartBones® brand.
The SmartBones® Brand
While the product is the same, the buyer type is different and required a different approach for branding and positioning. Since the pet specialty store shopper has different motivations from the mass merchant shopper, we developed the SmartBones® brand to appear more science and veterinarian focused. The notable features and callouts on the packaging remained the same — "No Rawhide", The Healthy Alternative to Rawhide™ tagline, but we added more health-related messaging and replaced the puppy photos with a more clinical looking dog illustration.